Military Life
FUTURES Magazine
FUTURES magazine is an annual publication that provides an in-depth look at life in the Military. From careers and education benefits to showing how service members spend their downtime, FUTURES provides a 360-degree view of military life. Order your copies today to learn about the personal and professional growth opportunities available in today's military.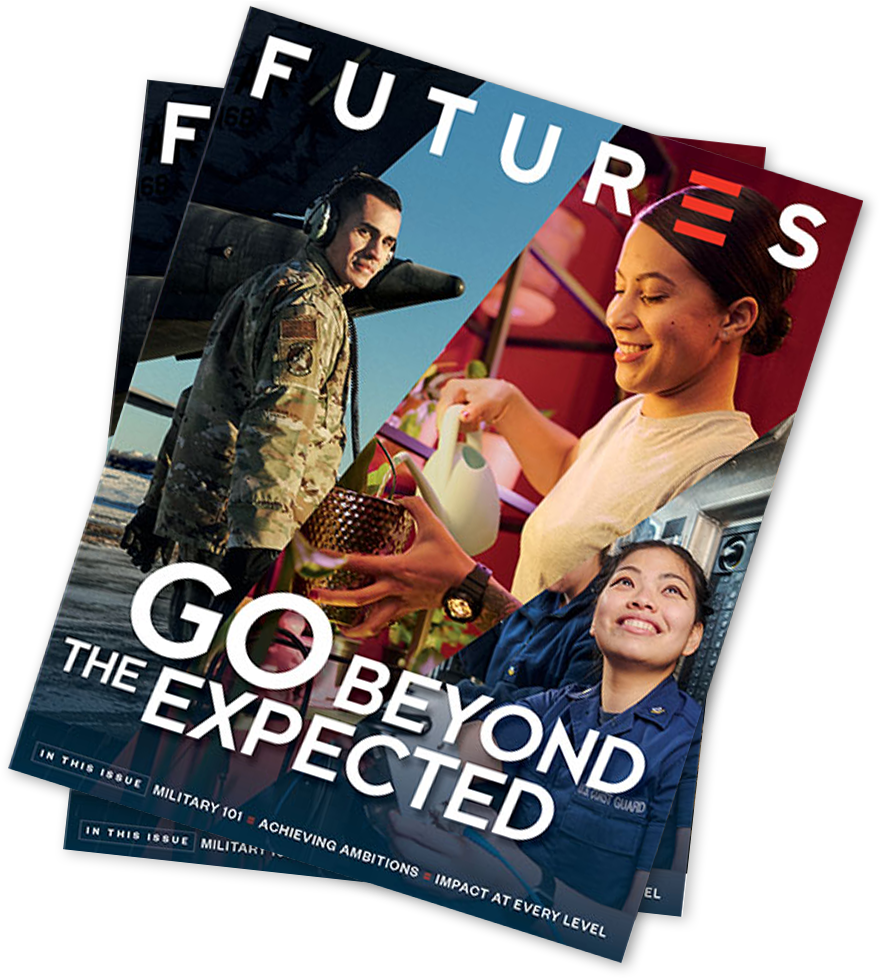 What's Inside: Topics & Articles
Military life is much more than wearing a uniform, but don't just take our word for it. In FUTURES, you'll learn about military life from service members themselves. Read some of their stories here, then click the link below to order your complimentary copies.
A Few Good Links
Eager to learn more and share these stories? Use the links below to discover additional resources for educators, order complimentary print copies, and download current and previous issues.